After some delays and difficulties related to shipping and installation, the research test field in the campus of Nazarbayev University is now fully operational. The test site will help project researchers to understand the behaviour and efficiency of the solutions proposed in the climate conditions of the city, the interactions between them and the shallow groundwater levels, as well as contribute to a better understanding of the local hydrological system.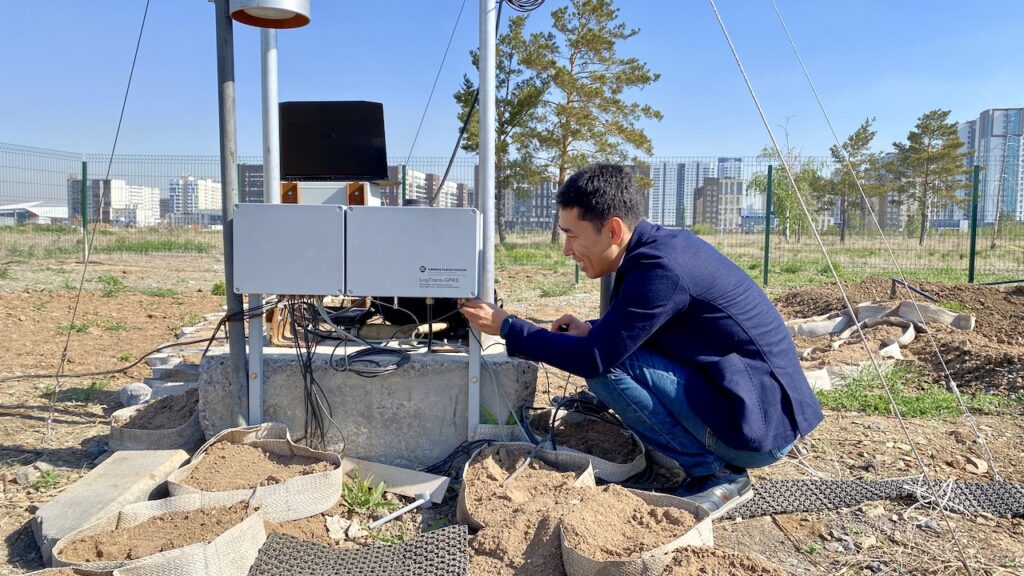 The main components of the test field include:
Two groundwater observation wells equipped with sensors for measurement of water level, temperature and electrical conductivity, which will be used to monitor and understand the local hydrogeological conditions
A weather station recording at high resolution (every minute interval) the local meteorological parameters such as air temperature, precipitation, relative humidity, solar radiation, wind speed, wind direction
A swale drain system, an example of sustainable urban drainage system (SUDS), which will be used to assess the performance and influence of such rainwater management system under local climatic and hydrogeological conditions
Permeable and impermeable pavements to be used for assessing the system performance and influence of different sealing degrees on water retention and infiltration.
The test field was constructed with the valuable support of Dastan Sarbassov, Director of R&D Engineering LLP, a company under the Nazarbayev University Technopark.